Blog
Find the most active investors per industry and more new features
Our objective is to make Dealroom intuitive and easy to use on the one hand, while being a real power-tool at the same time. Our latest product iteration puts advanced filtering options at your fingertips. We've also improved the way you can see which new matches (new companies that match your searches).
1. Find the most active investors per industry
Let's say you want to find the most active seed fintech investor in London in the last 24 months. You can now do this in seconds. A new dropdown menu lets you filter & sort investors by the number of rounds by industry, and you can even specify the time-frame. The below GIF shows how it works: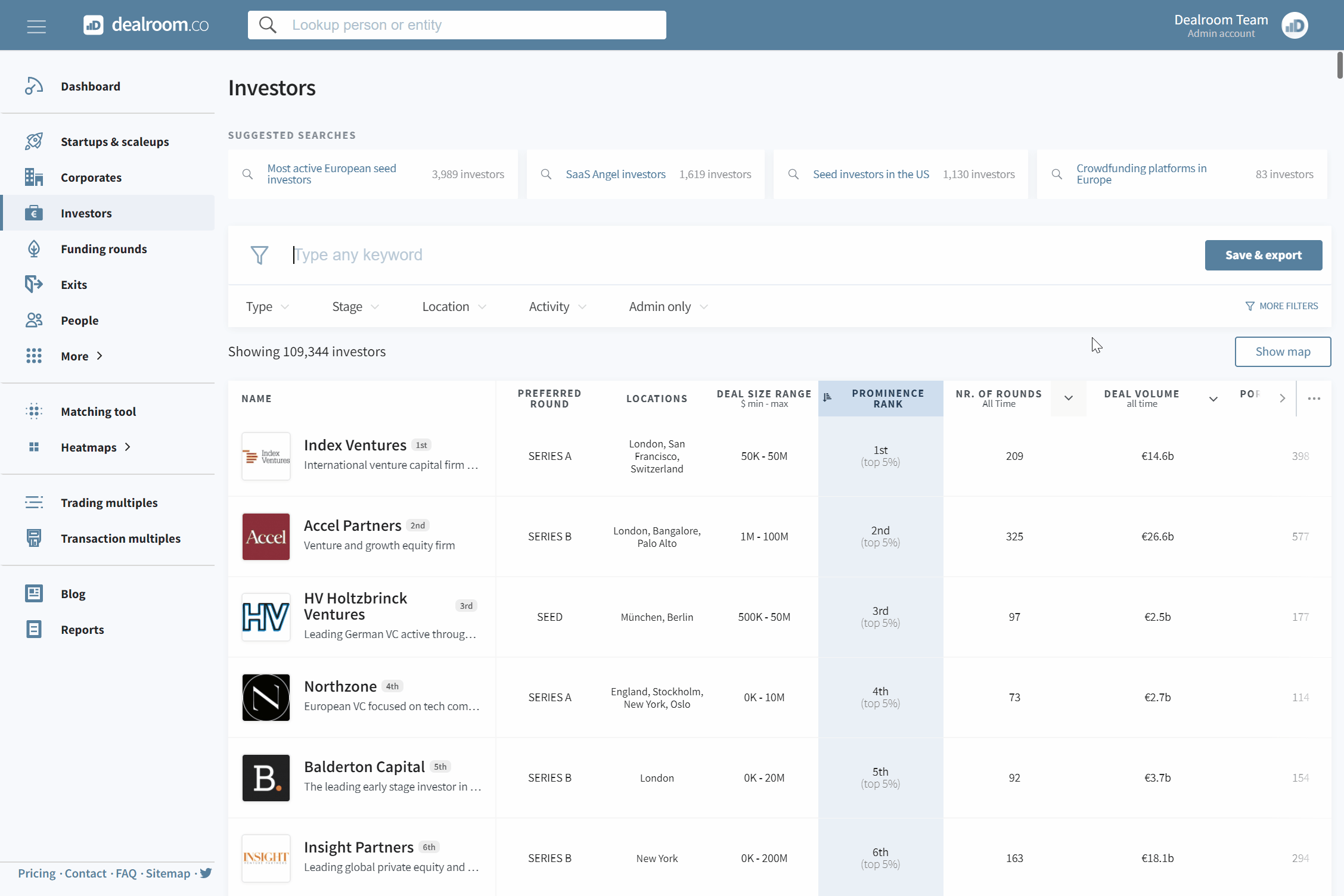 2. Advanced filters directly from table view 
The new valuation and funding dropdowns now allow you to easily specify the exact range you are looking for, directly from the table view. You can choose to use the pre-selected ranges or you can set your own. Below you can see how easy it has become.
3. Easier access to your personal New Matches
The updated New Matches is now accessible directly from the icon in the top right. And the page itself now has a better overview of your new matches. You can also filter your new matches by timeframe. This has made it easier than ever to discover new companies that meet your search criteria.
Other recent feature updates: