Blog
Venture capital and tech in Amsterdam – a year into the pandemic
As Q1 comes to a close and we mark a year since the onset of the pandemic, we've put together our regular health check on the Amsterdam startup ecosystem in partnership Startup Amsterdam and presented at Amsterdam Capital House. In such an uncertain year, what went down for startups and venture capital, and how do Amsterdam startups stack up compared to other major European tech hubs?
Report - Venture capital and tech in Amsterdam – a year into the pandemic
Centibillionaires
Q1 2021 saw a big milestone hit for Amsterdam startup. The Amsterdam ecosystem of startups founded since 2000 now has a combined value of over €100B. This compares to just €10B in 2015.
Amsterdam is now the #3 European hub by enterprise value after London and Berlin, for companies founded since 2000.
Unicorn watch
Amsterdam has created 12 unicorns founded since 2012, more than one a year on average. Amsterdam is 4th in Europe, after London (59), Berlin (16), and Paris (15), and just ahead of Stockholm (11).
Amsterdam unicorns
The visible unicorn pipeline, however, is a little thinner. Amsterdam ranks "only" joint sixth of European hubs by number of future unicorns, with 8 companies valued €200M-€800M.
Record funding, but…
Although Amsterdam funding was at record levels in 2020, and Amsterdam regularly ranks between 5th and 8th in Europe for VC funding in any given year, investment has not grown at the same rate as many other tech hubs. With a compound annual growth rate of 24% since 2015, Amsterdam is the 12th fastest-growing hub in Europe for startup investment.
In an ever expanding dataset, Dealroom now tracks over 6.3K Amsterdam-based startups. Watch again as Dealroom Founder & CEO Yoram Wijngaarde presents the report findings and explains where the data comes from at Amsterdam Capital House.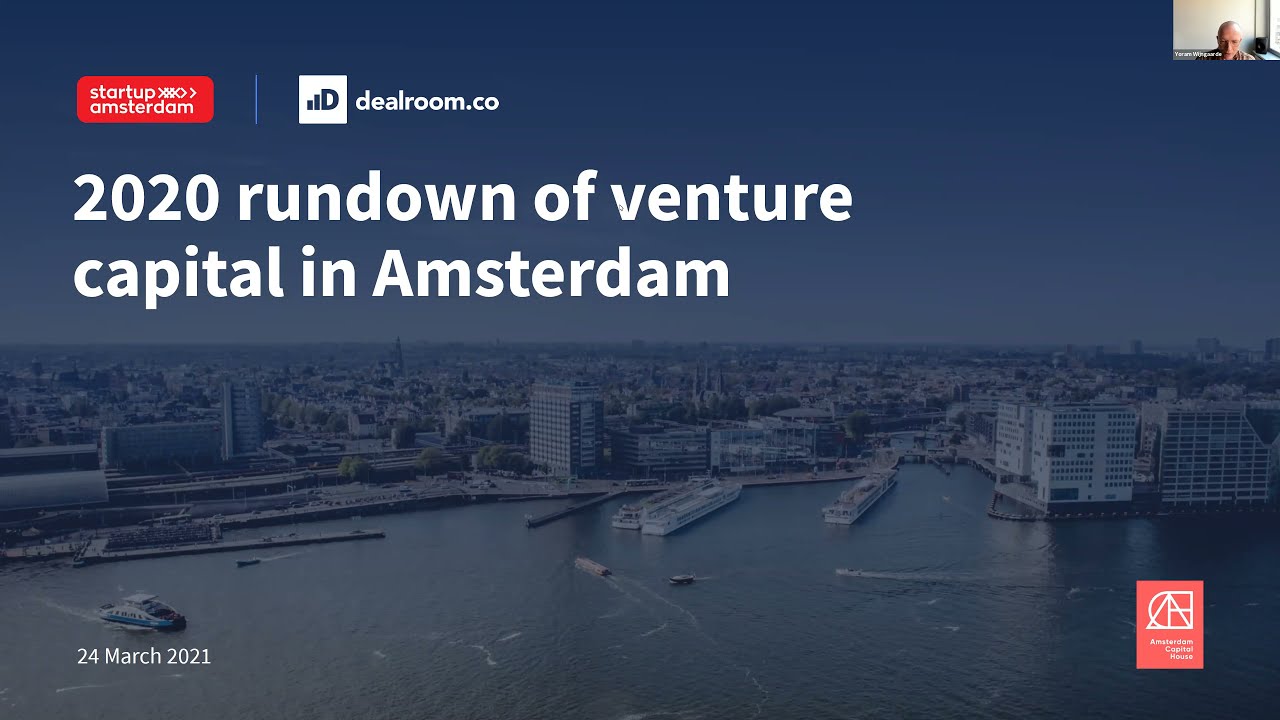 Play
Report - Venture capital and tech in Amsterdam – a year into the pandemic