Blog
New on Dealroom: SPACs and spinouts, funding rounds by investor source, and more
SPACS are all the rage in 2021 and our product team has made it easier to track them all. . On top of that,  recent updates allow you to analyze data with even more granularity than before. Take a look at what we've been up to at Dealroom. 
To help you track and add university spinouts and SPAC exits, we've added them as new round types. Edit your company profile with these round types or just view every one on the platform.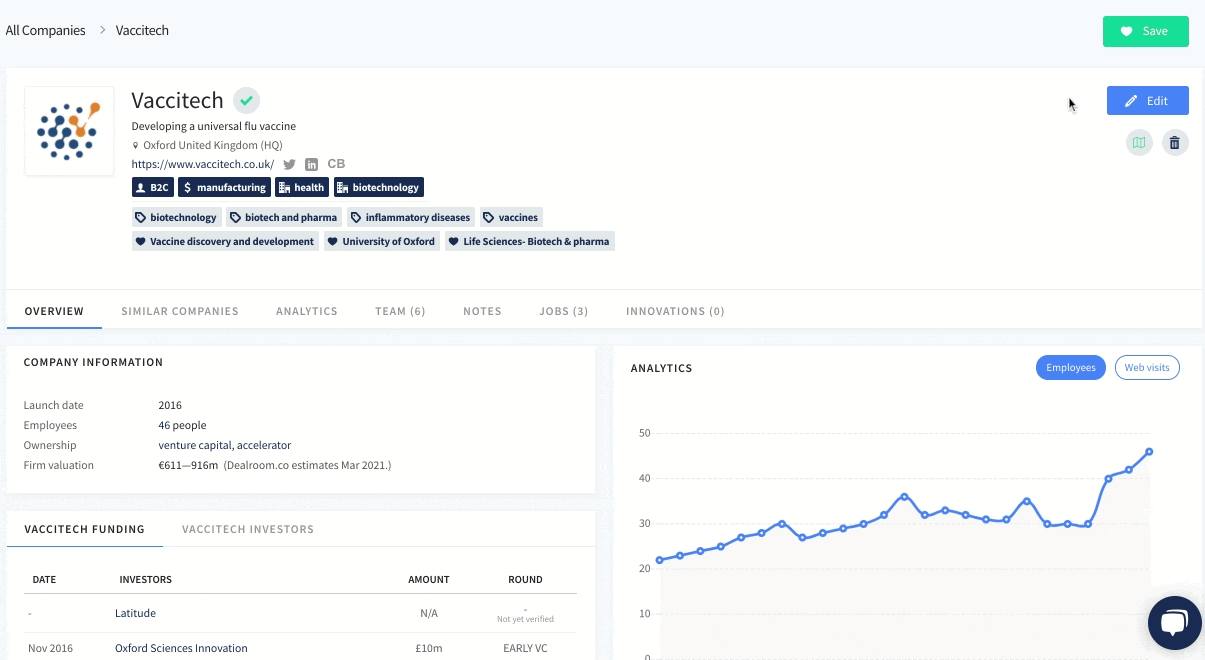 And speaking of spinouts,  you can now view spinouts directly on a University's profile as soon as they're born on campus. Simply navigate to the Universities tab, select the University you are interested in, click on the spinout tab and done.
Funding rounds by investor source 📍
New ways to visualise funding data. Analyze by investor source and type. E.g. see how much and what % of funding in a particular sector or geography is being made by VCs vs Corporates, or by Asian vs European investors. To do so, toggle the investor sources in or out view in the chart legend.

Deeper search 🔎
Search for companies, investors, and people faster using the dropdown search bar at the top of the page. Choose "see more results" at the bottom of the dropdown to see extended results, including matches within curated content and market landscapes.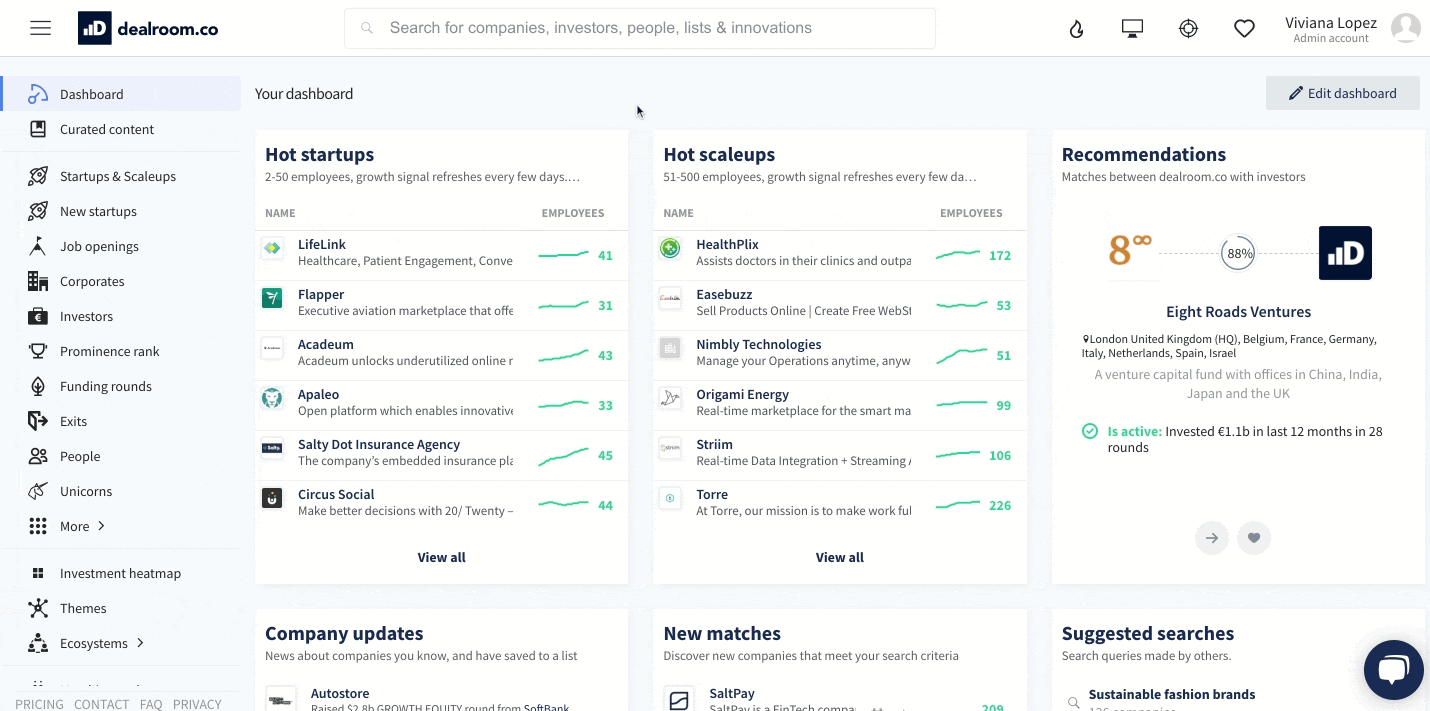 Upgraded curated content tab 📄
Quickly navigate to other ecosystems by Dealroom, such as Healthtech, Impact and innovation, Deeptech, Fintech and others. You'll now see ecosystem specific searches and collections.
Even more updates:
Let us know what you think of these new features and what you'd like to see next