Blog
New on Dealroom: interactive ecosystem rankings

Some of the most frequent questions we get at Dealroom are around how different tech ecosystems compare to each other globally. Which countries in Europe have produced the most unicorns? Where has the most startups? Which cities have raised the most funding in South East Asia? We're very excited that our new and improved ecosystem comparison tool lets you answer all of these questions and more, with real time data. Rank specific tech ecosystems at a click of a button.
Ecosystem ranking 🌍
The interactive ecosystem comparison tool now comes with column sorting. Add the countries, regions or cities you're interested in, then rank them by VC funding, unicorns, exit value and more.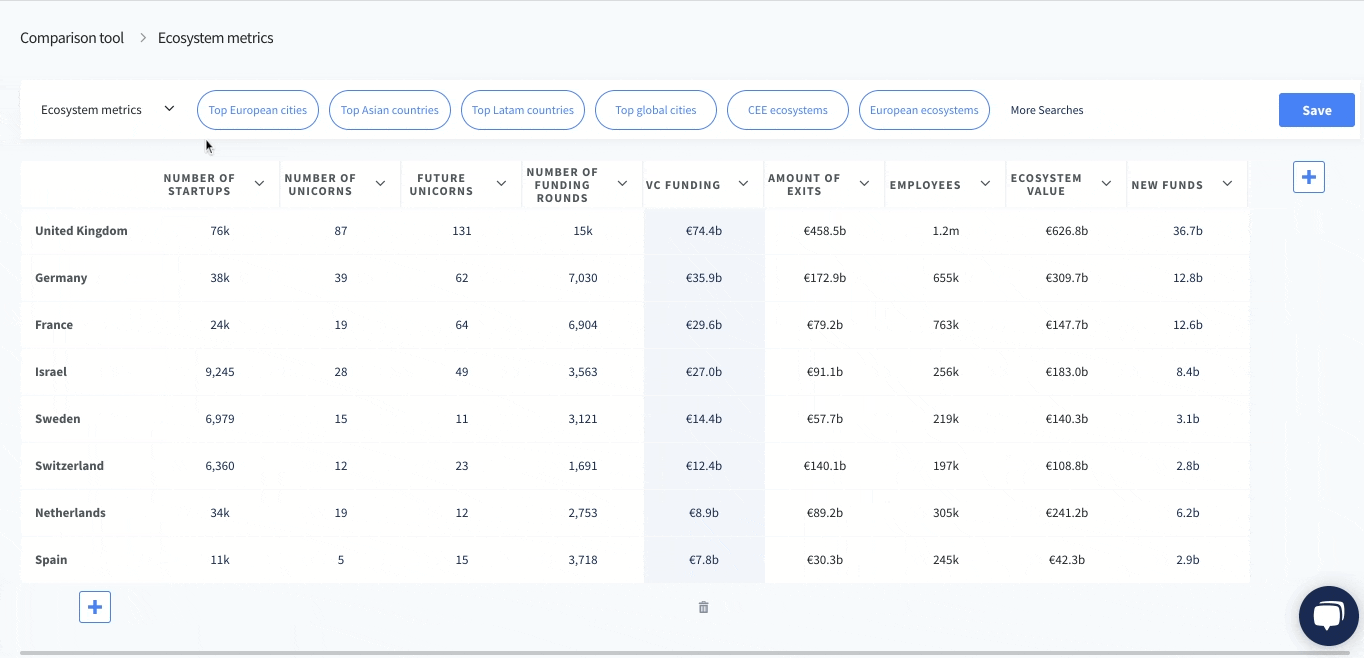 The ecosystem comparison tool
Let's say you want to know which of the top 5 hubs lead for new funds raised in 2020.
How? Navigate to the Ecosystems tab, then click on the Comparison tool:
Choose the saved search: Top European cities

Select the New Funds dropdown 

Enter 2020 in the filter and click on the New Funds again to sort by largest
Take a look at the comparison tool results here. 
This is a super powerful tool, bring Dealroom Intelligence Unit level analysis to your fingertips. We'd love to know how you use the tool and the data.